Denver Map Poster - 18x24"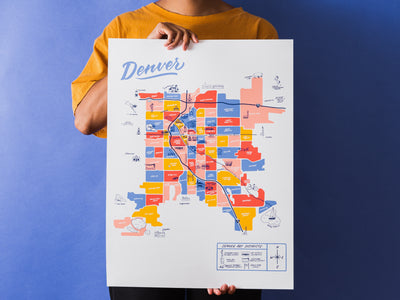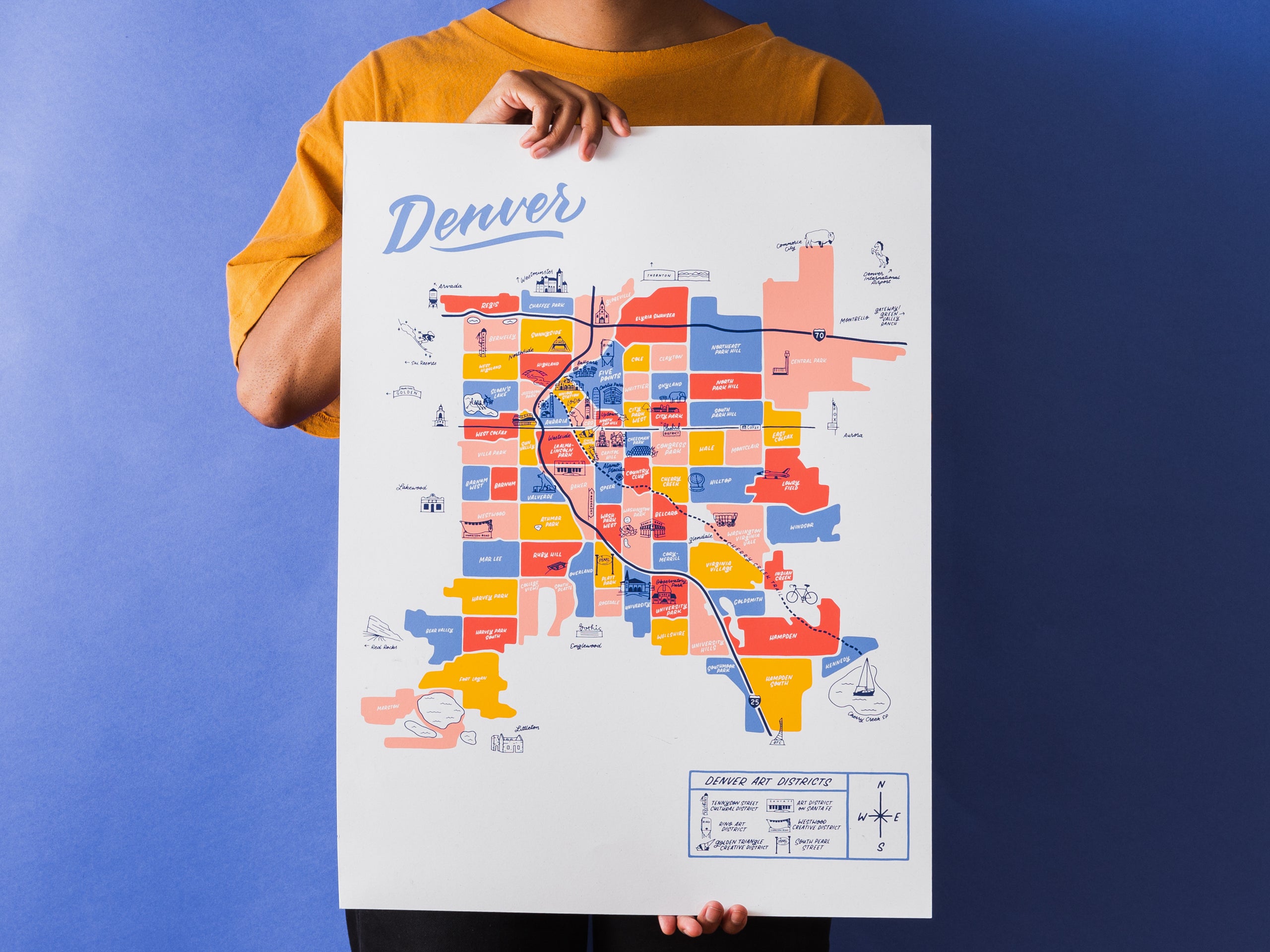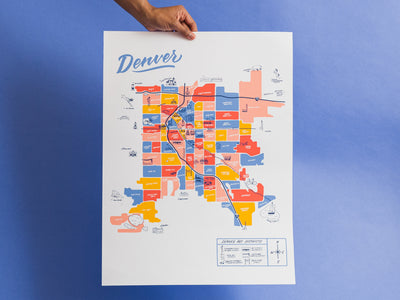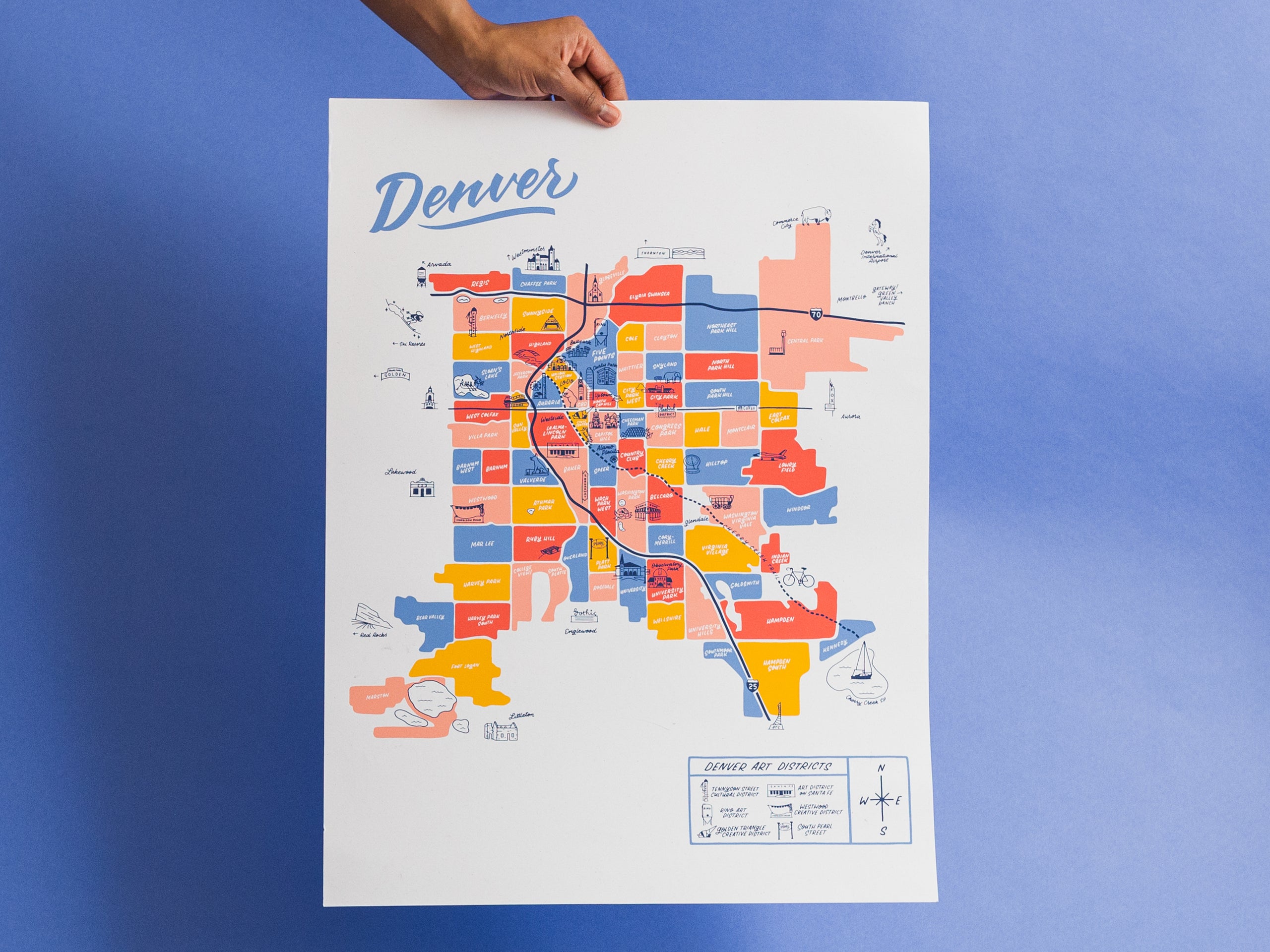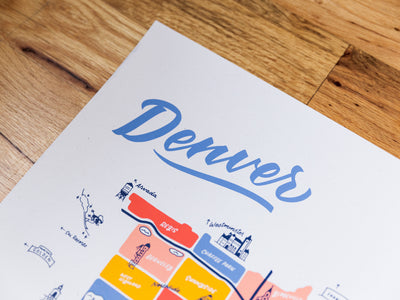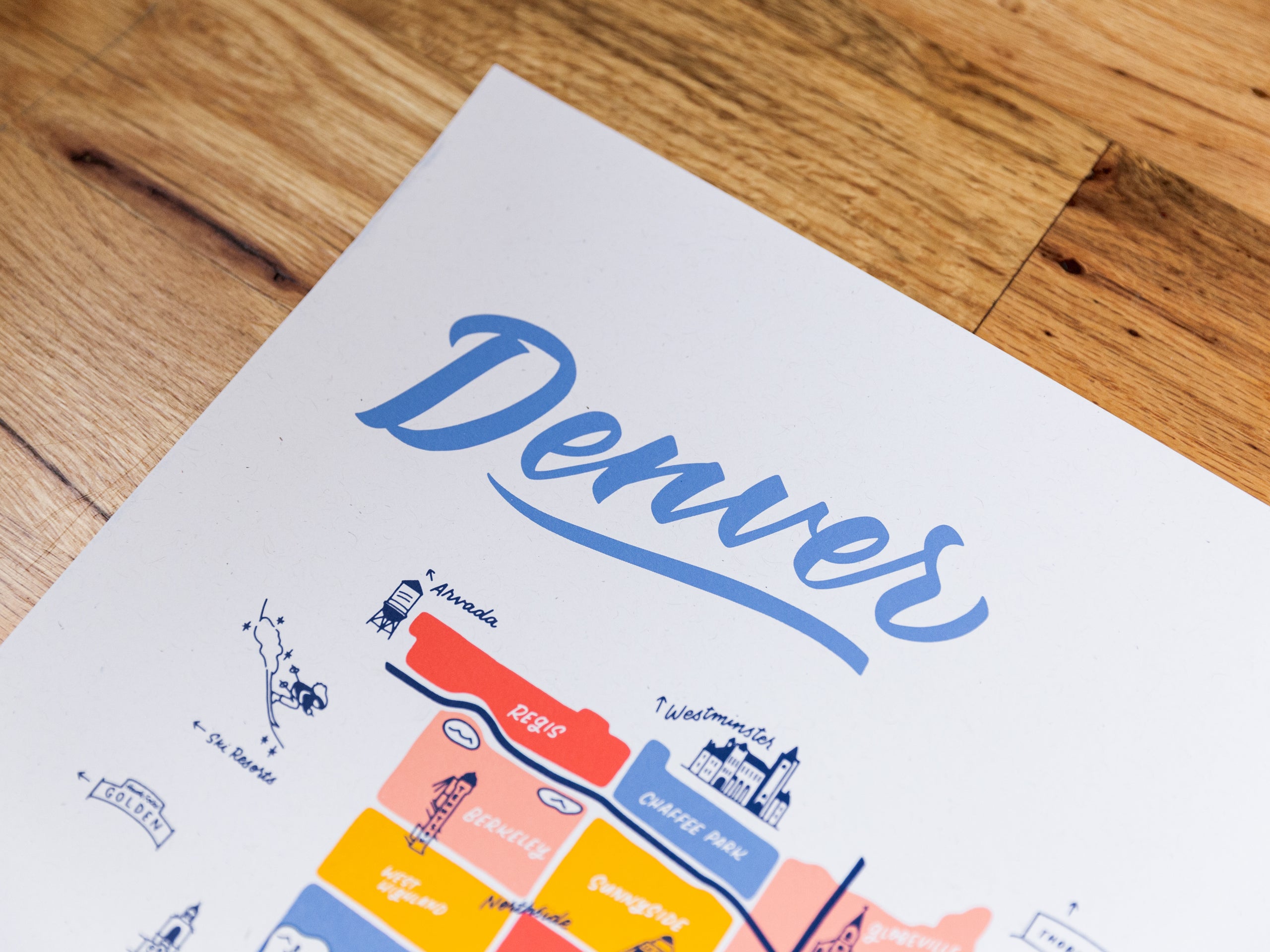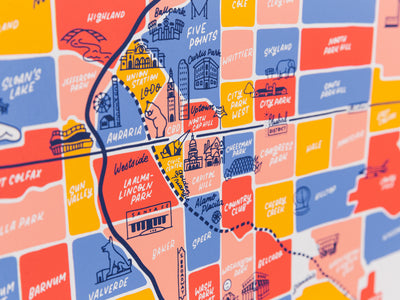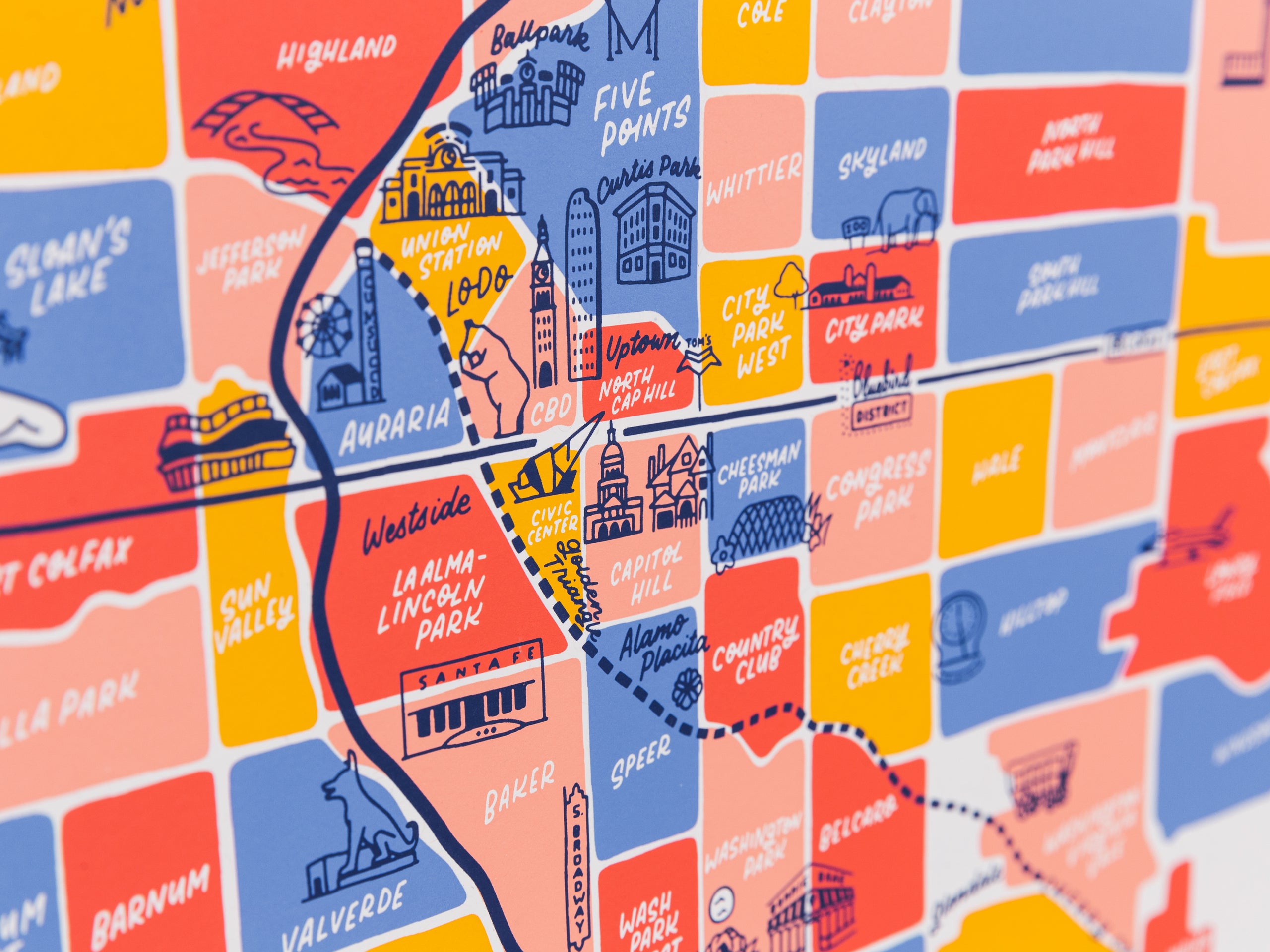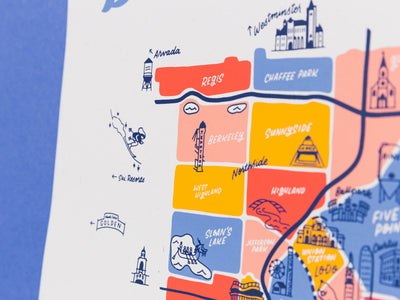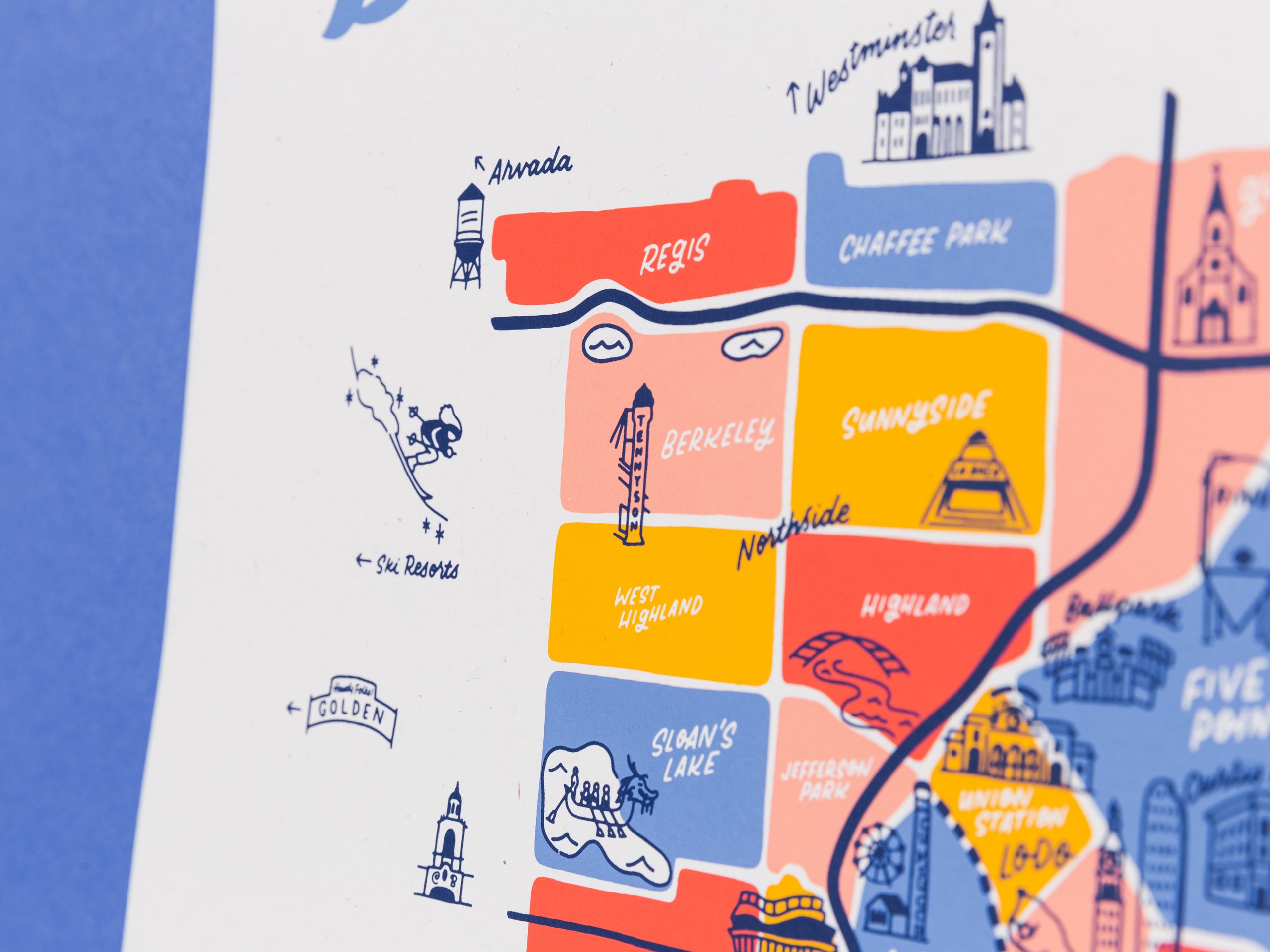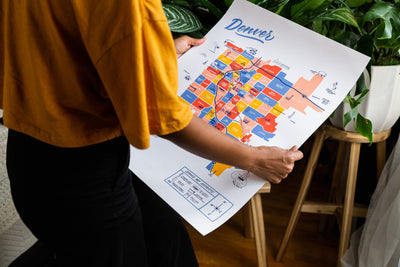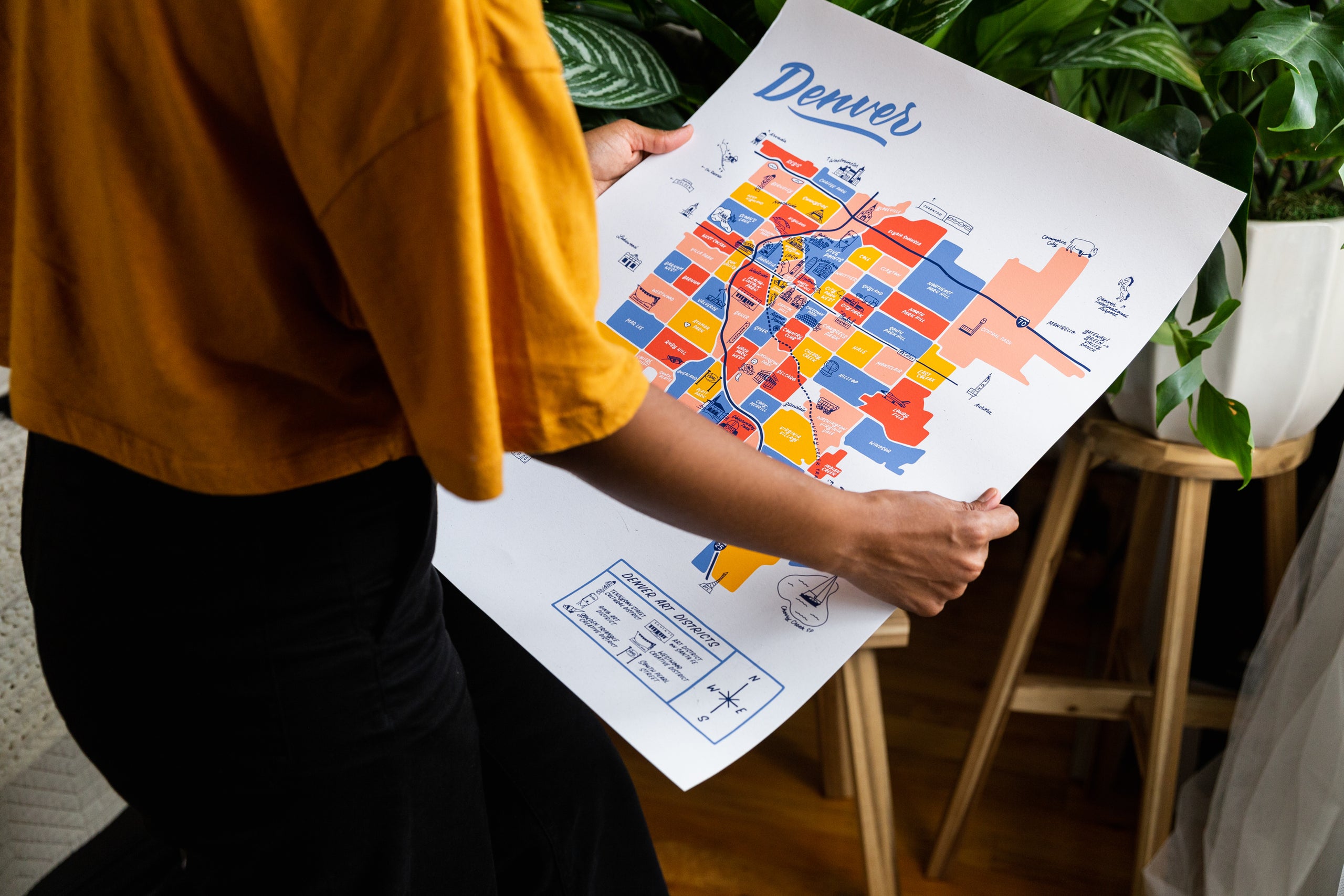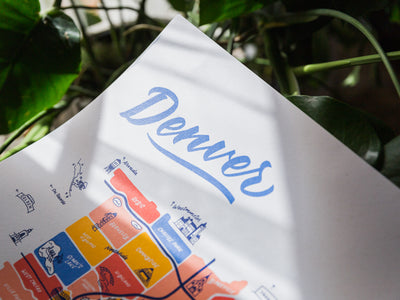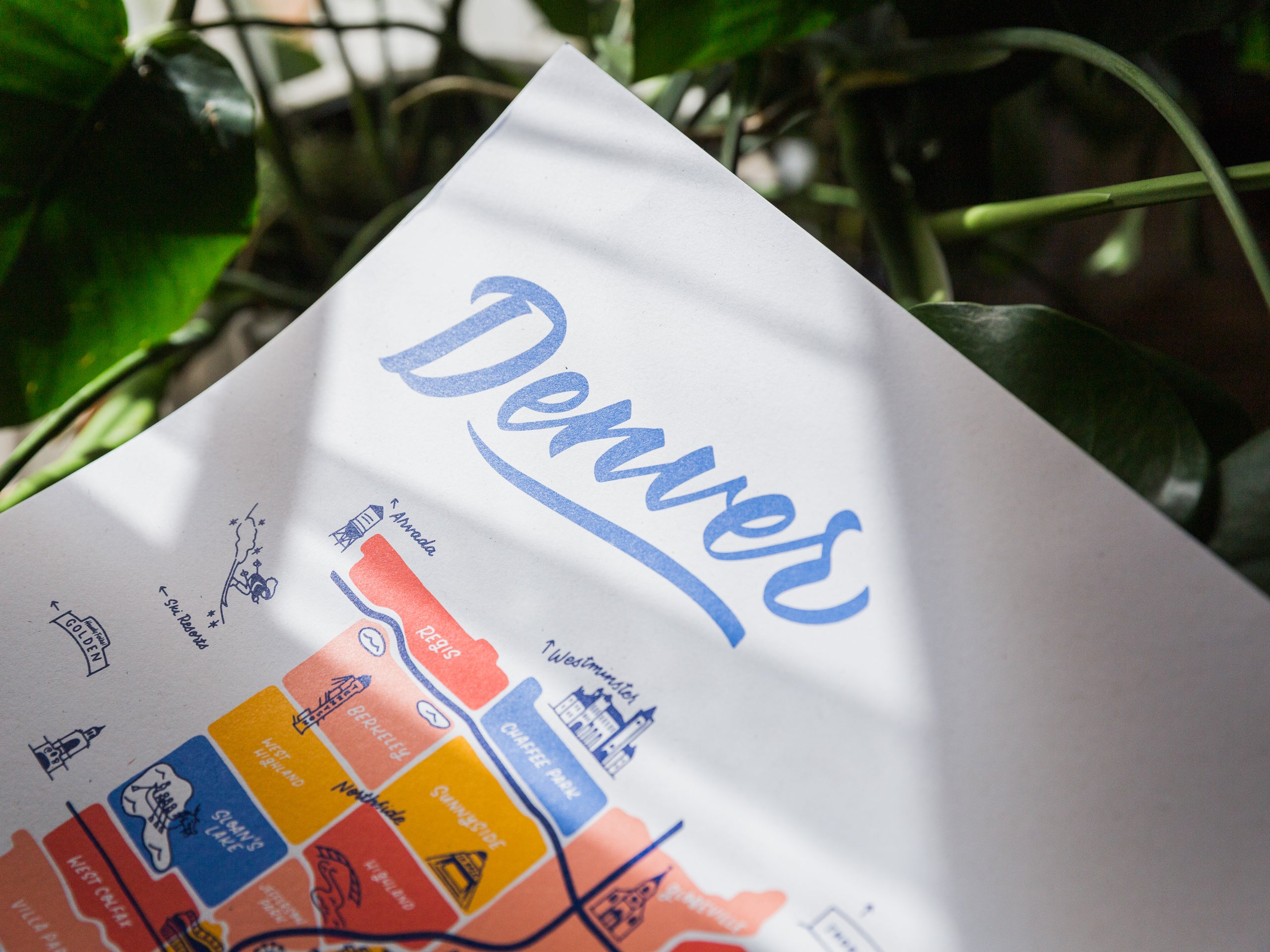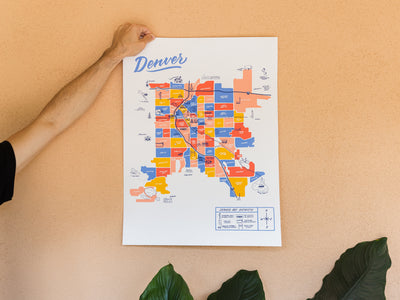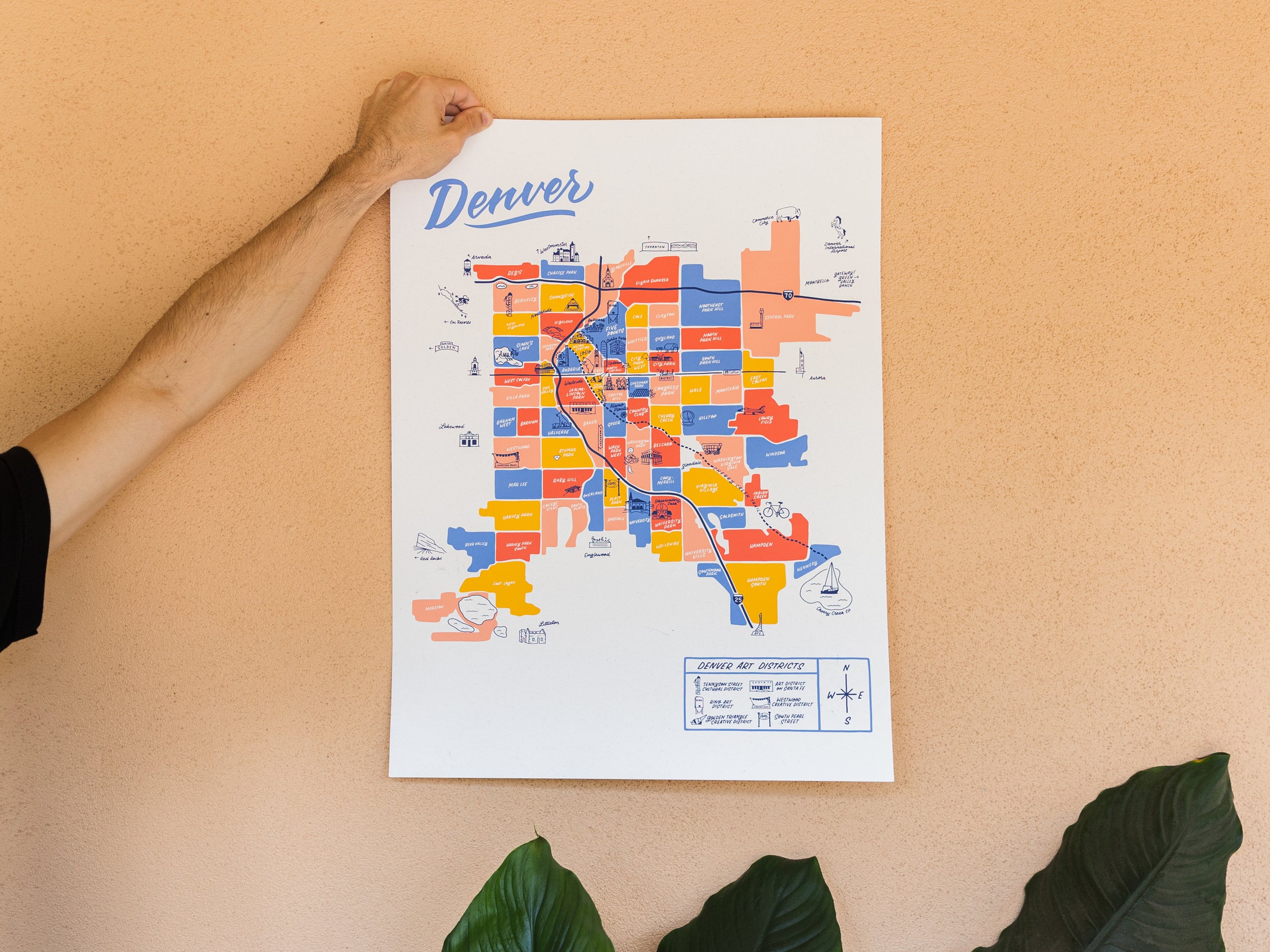 From Sloan's Lake to Central Park and Globeville to University, this map features all 78 of Denver's neighborhoods and 6 art districts, as well as some bordering cities and towns like Arvada, Lakewood, Littleton, and Aurora. This 18x24" poster is fully hand illustrated and screen printed in 5 colors.
Looking for a smaller size? 11x14" prints available here: https://littleknowngoods.com/products/denver-colorado-neighborhood-map-print-11x14

The neighborhoods are portrayed with vibrant ink colors and illustrations that give each part of the city a personalized feel. Our maps are based on GIS mapping data and local knowledge, so the information included is geographically accurate and also true to colloquial nicknames and favorite community spots.

Water based ink on French Paper Standard White Kraft. Shipped with sustainable packaging. Frame not included.