Wholesale — Greater Orlando Map Poster - 18x24"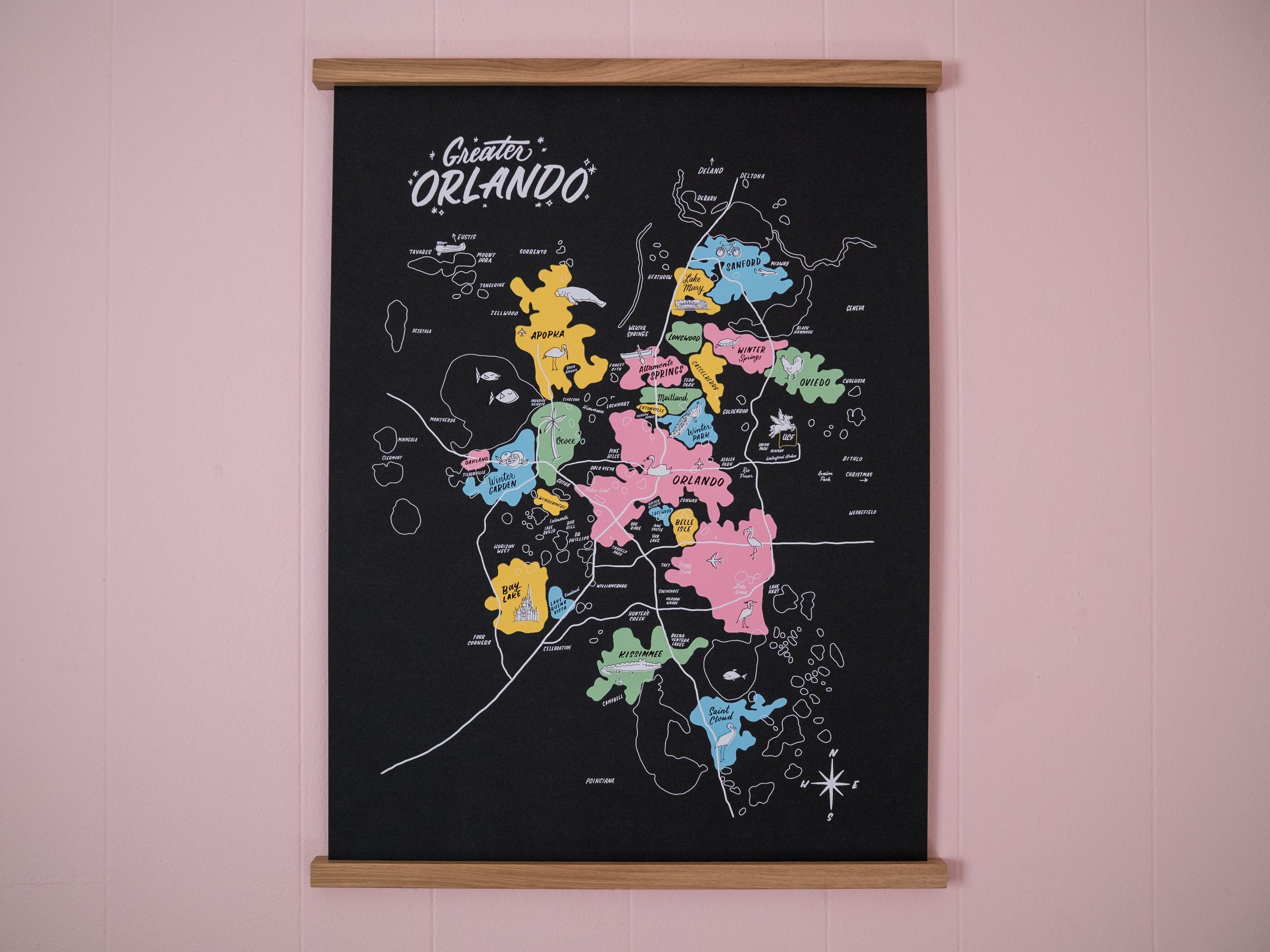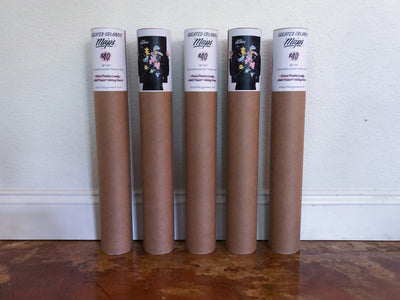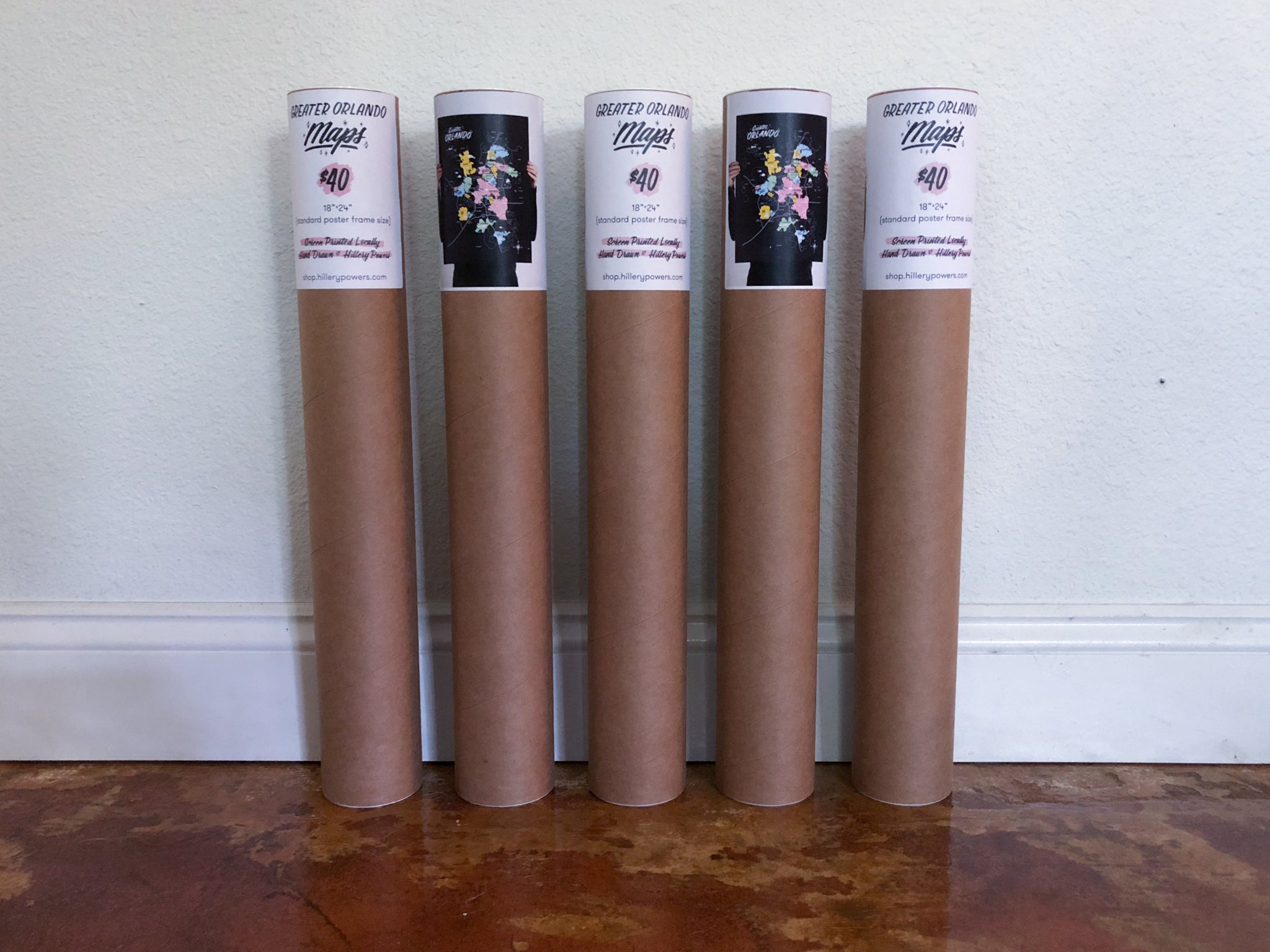 Wholesale price $16 / Resells at $32
Wholesale minimum order: 5 prints

For opening wholesale orders, we require a minimum order total of $140.
For reorders from existing wholesale partners, our minimum order total is $70.
Shipping cost: For wholesale orders that meet the minimum requirements, shipping will automatically be set to free when checking out, and we'll calculate actual shipping after.
18ʺ×24ʺ, 6-color poster on French Paper Co. Standard Black Kraft paper, screen-printed by hand at Mama's Sauce for the brightest colors possible on black paper. Map hand-drawn to scale, based on (roughly) official boundaries from geodata.
Areas included (plus all the small towns in between):
Orlando
Altamonte Springs
Apopka
Bay Lake
Casselberry
Deland
Eatonville
Edgewood
Kissimmee
Lake Buena Vista / Disney
Lake Mary
Lake Nona
Longwood
Maitland
Mt. Dora
Ocoee
Oviedo
Sanford
St. Cloud
UCF
Windermere
Winter Garden
Winter Park
Winter Springs