Wholesale — Grand Teton Nat'l Park Sticker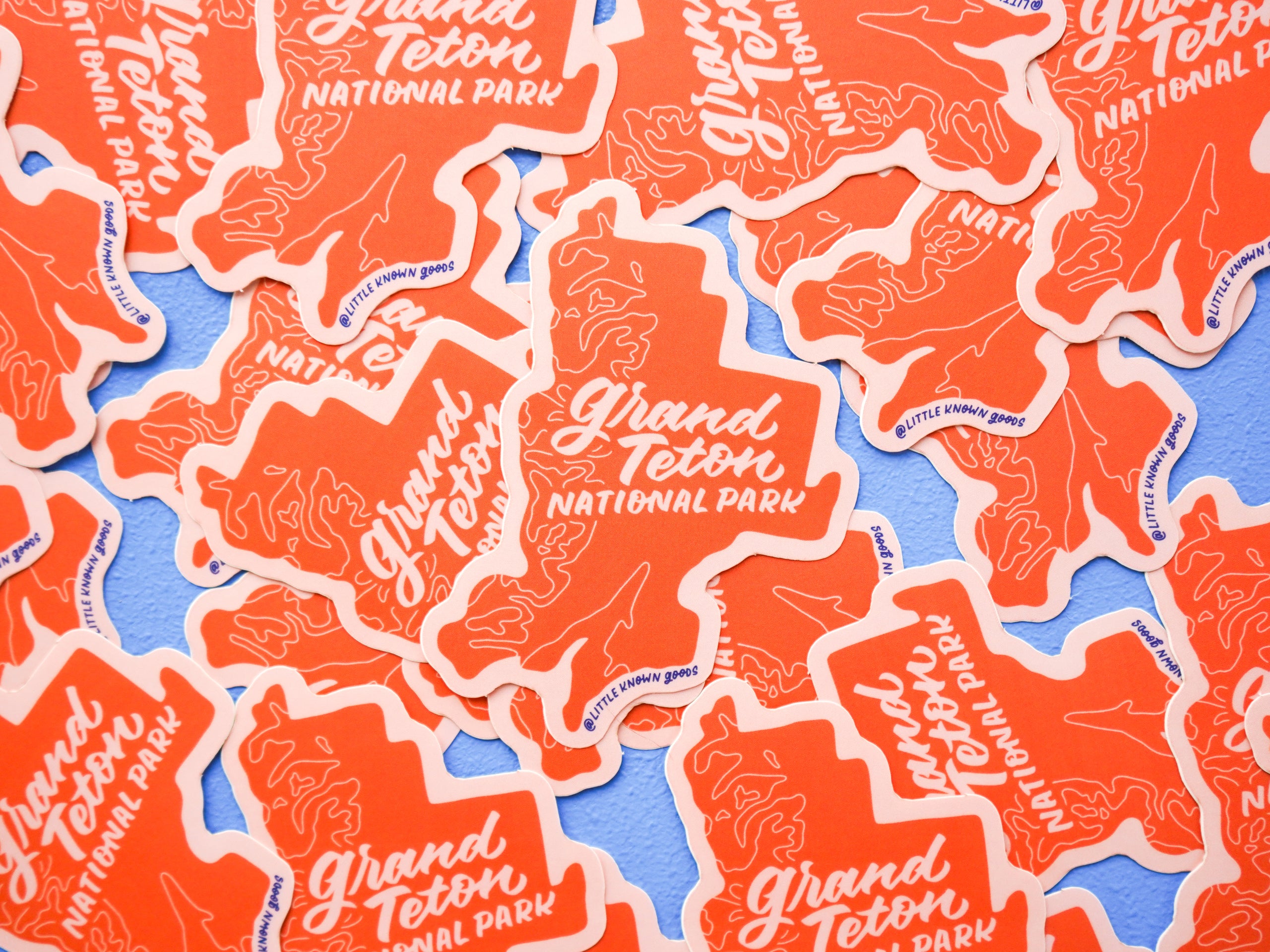 Wholesale price $1.50 / Resells at $3
Wholesale minimum order: 12 stickers

For opening wholesale orders, we require a minimum order total of $140.
For reorders from existing wholesale partners, our minimum order total is $70.
Shipping cost: For wholesale orders that meet the minimum requirements, shipping will automatically be set to free when checking out, and we'll calculate actual shipping after. 
Breathtaking peaks and overrun with moose, Grand Teton National Park is everything you could want in a National Park in the Rocky Mountains. Along with Glacier and Rocky, this sticker features accurate topo every 1000 feet.
These 2.5 × 3.5″ stickers are outdoor durable with UV and weather protection, printed locally in CO.