Orlando Downtown Map - 11x14"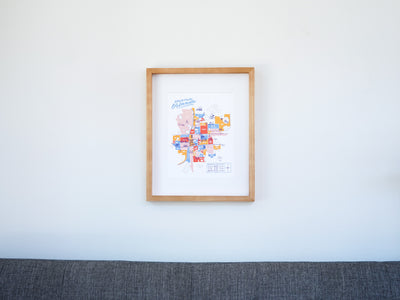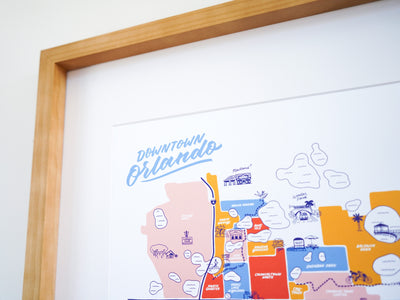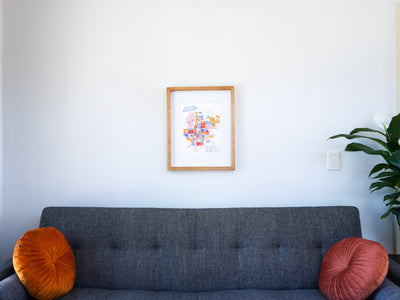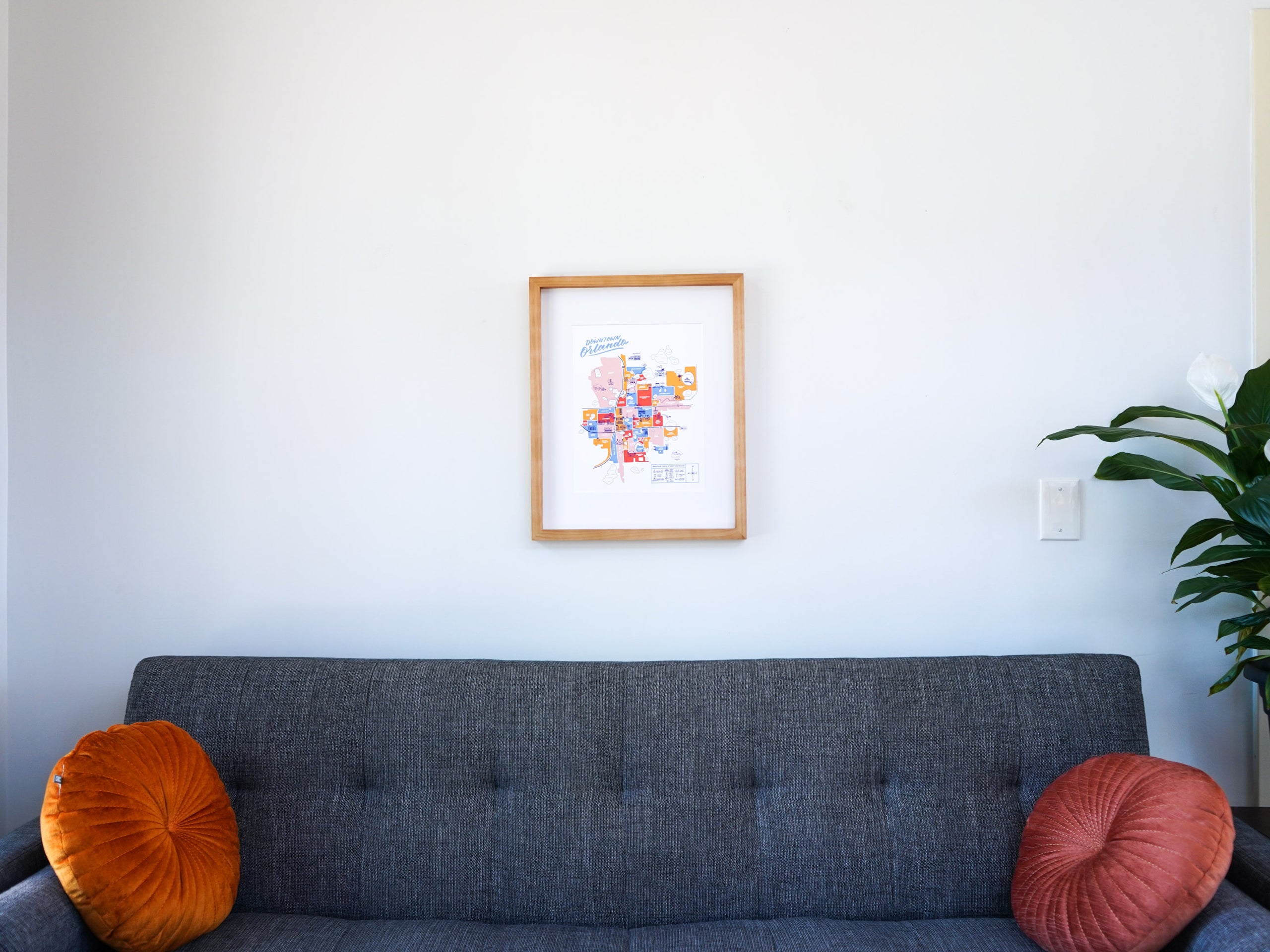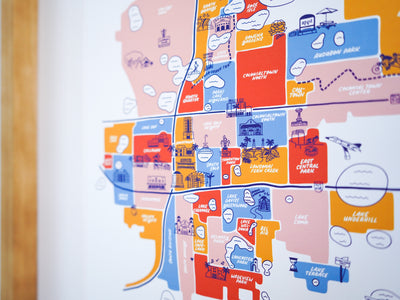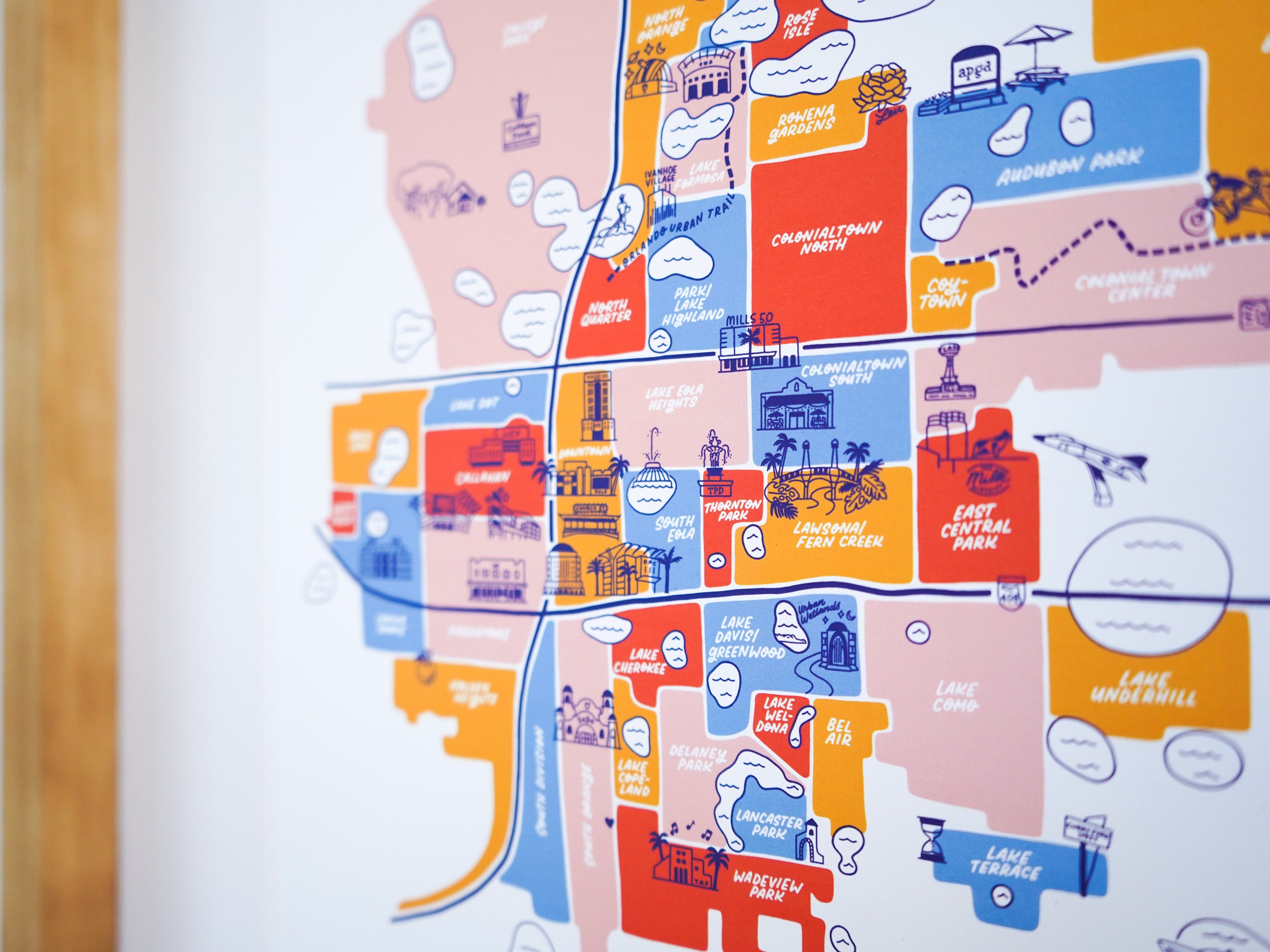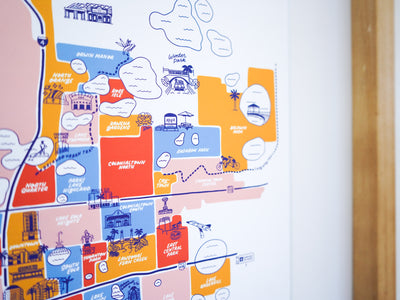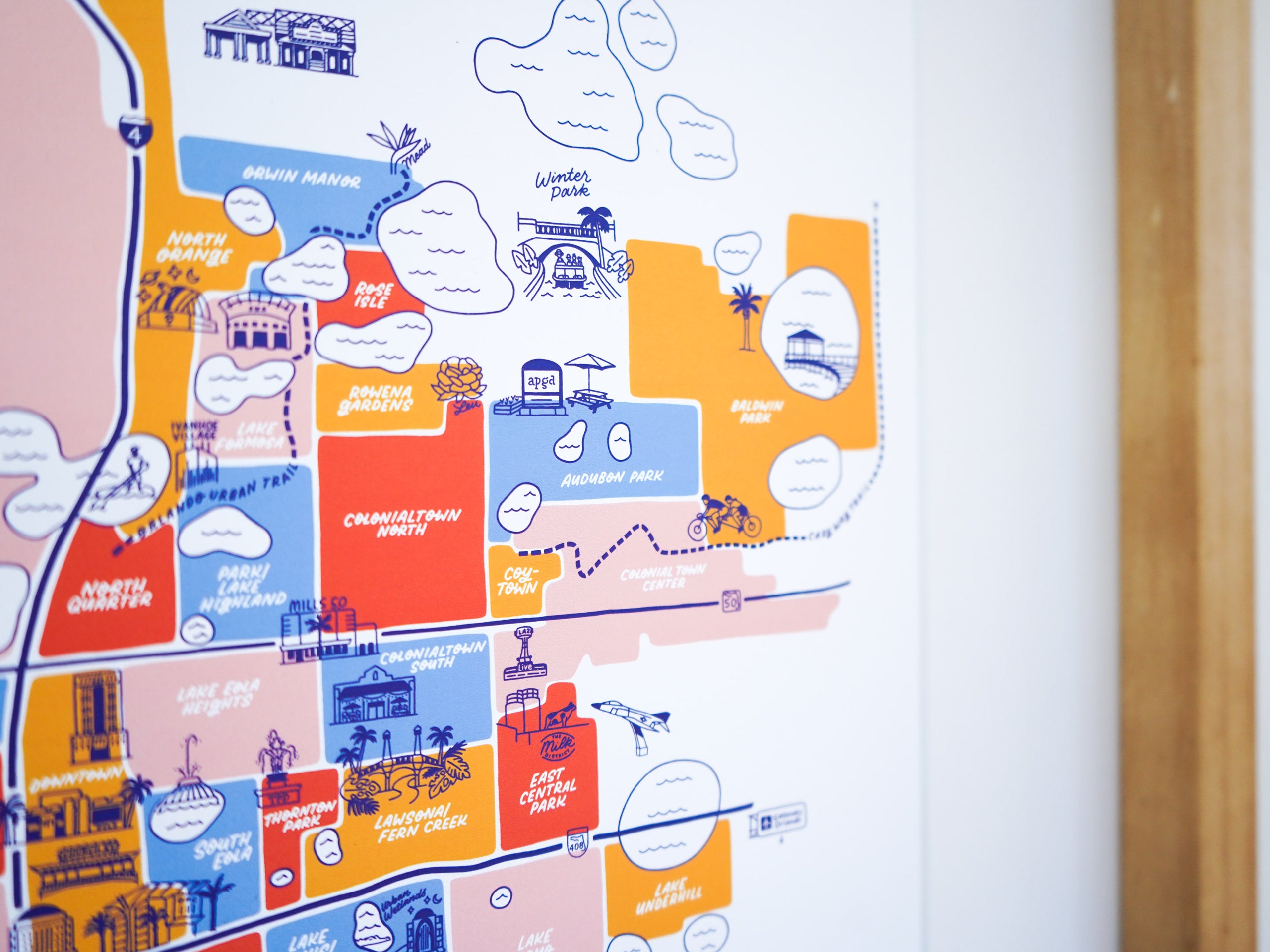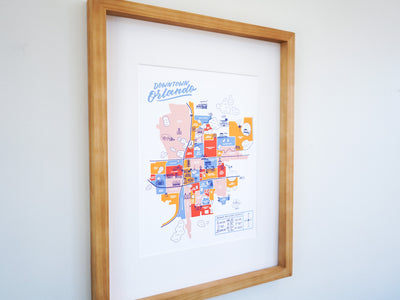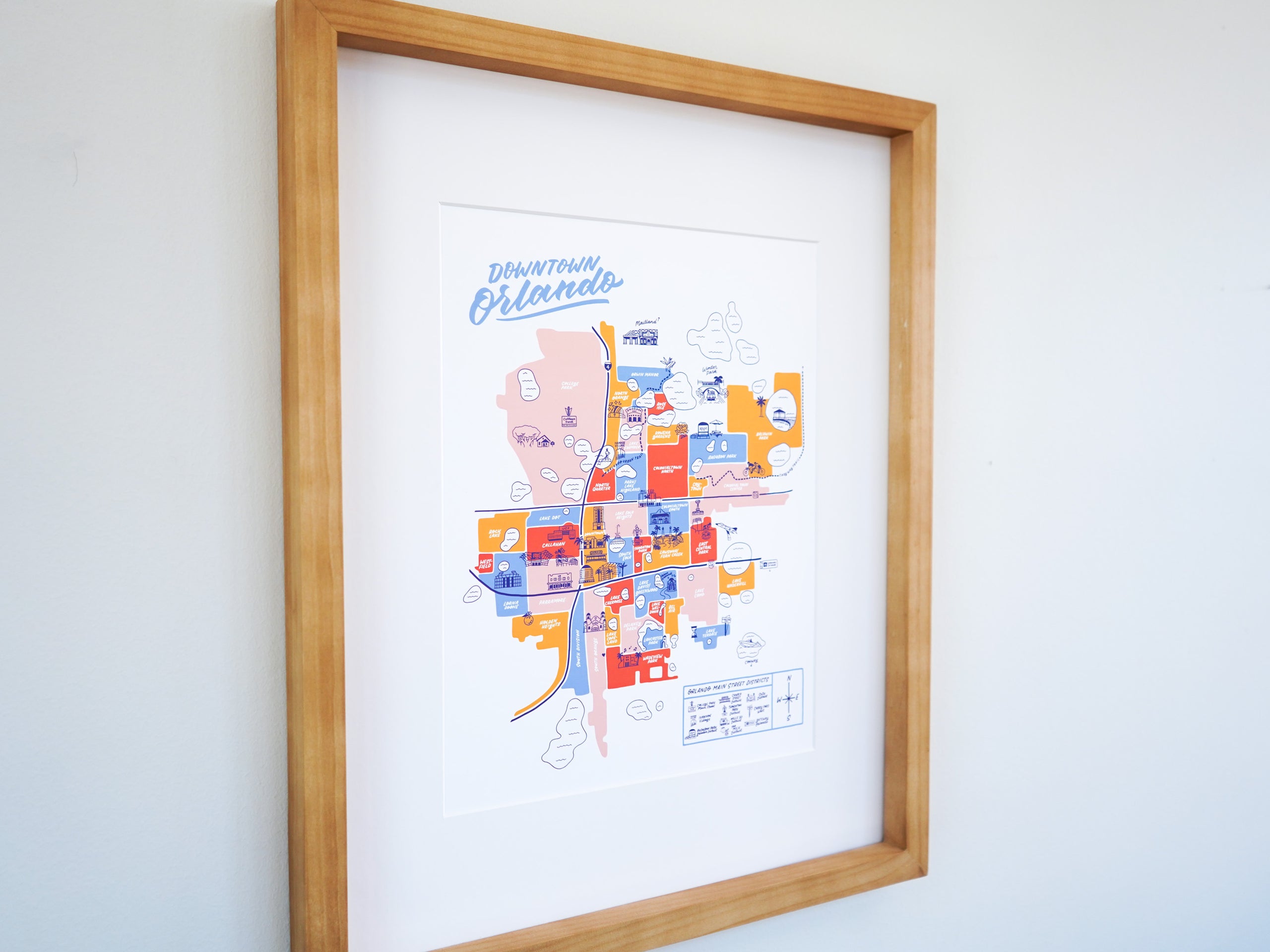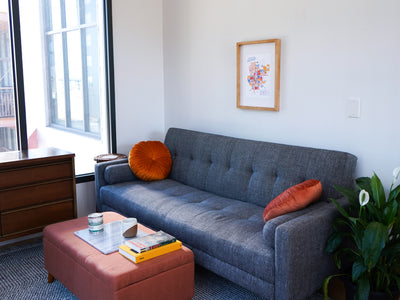 This map features 40 of Orlando's neighborhoods closest to downtown along with 10 Main Street Districts and some illustrated easter eggs of some of the city's hidden gems.
If there's a few things you can count on in Orlando, it's a 2pm summertime rain shower, a Pub Sub is always within reach, and you will run into a lake if you keep driving straight. 
Looking for a map that shows more of Orlando beyond the downtown area? Check out our Greater Orlando map poster.
Printed on 11×14ʺ 19pt Savoy Cotton archival paper. Shipped with plastic-free sustainable packaging. Frame not included.