Grand Teton Nat'l Park Sticker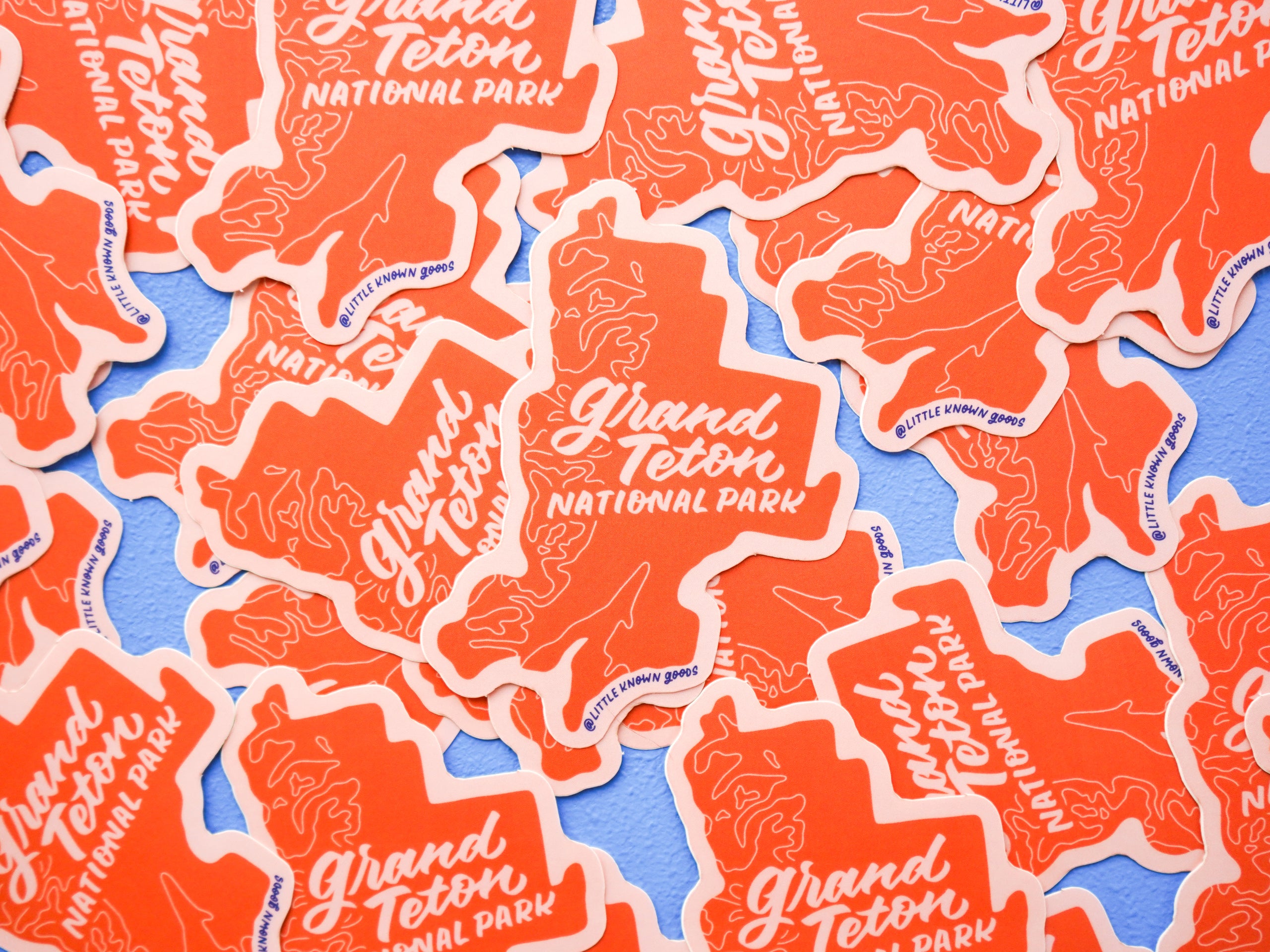 Breathtaking peaks and filled with moose, Grand Teton National Park is everything you could want in a National Park in the Rocky Mountains. This sticker features accurate topo every 1000 feet.
These 2.5 × 3.5″ stickers are outdoor durable with UV and weather protection, printed locally to us in CO.
Want one for yourself and two for friends? Save $ with a 3-pack.