Rocky Mountain Nat'l Park Map - 11x14"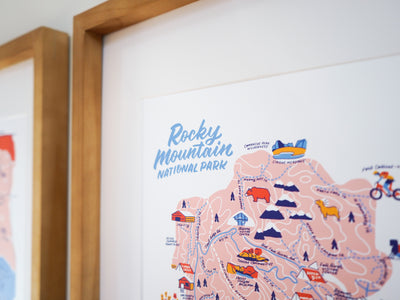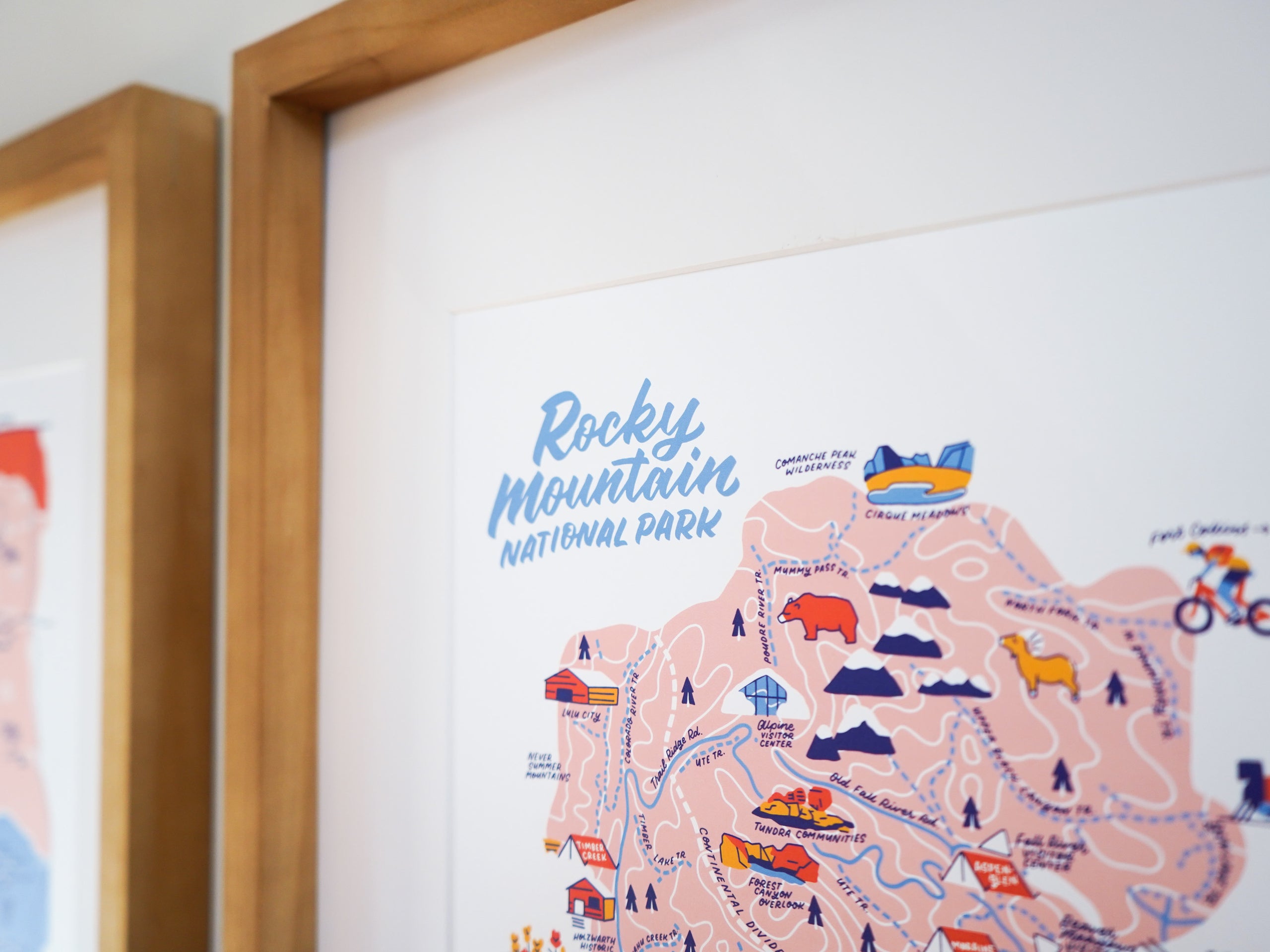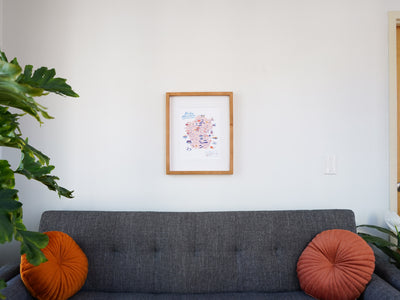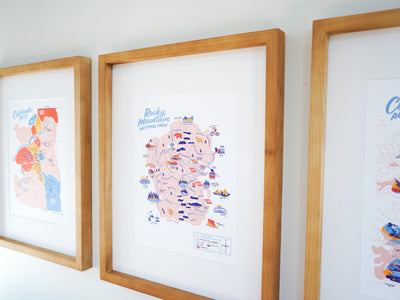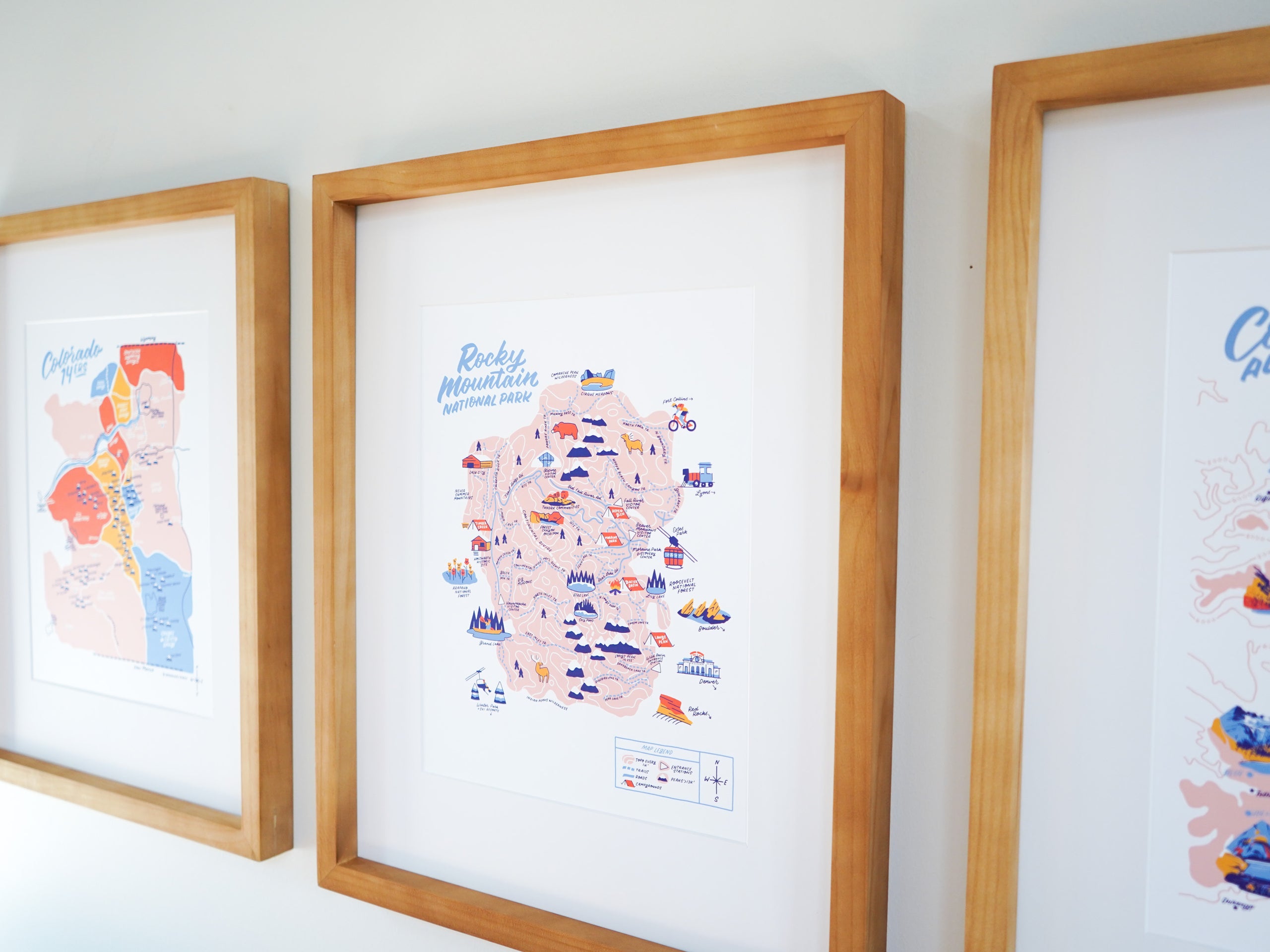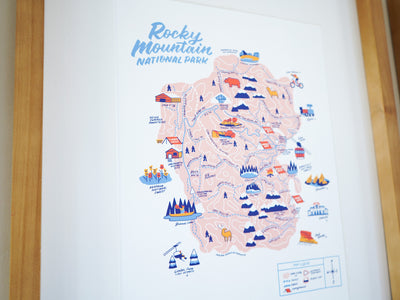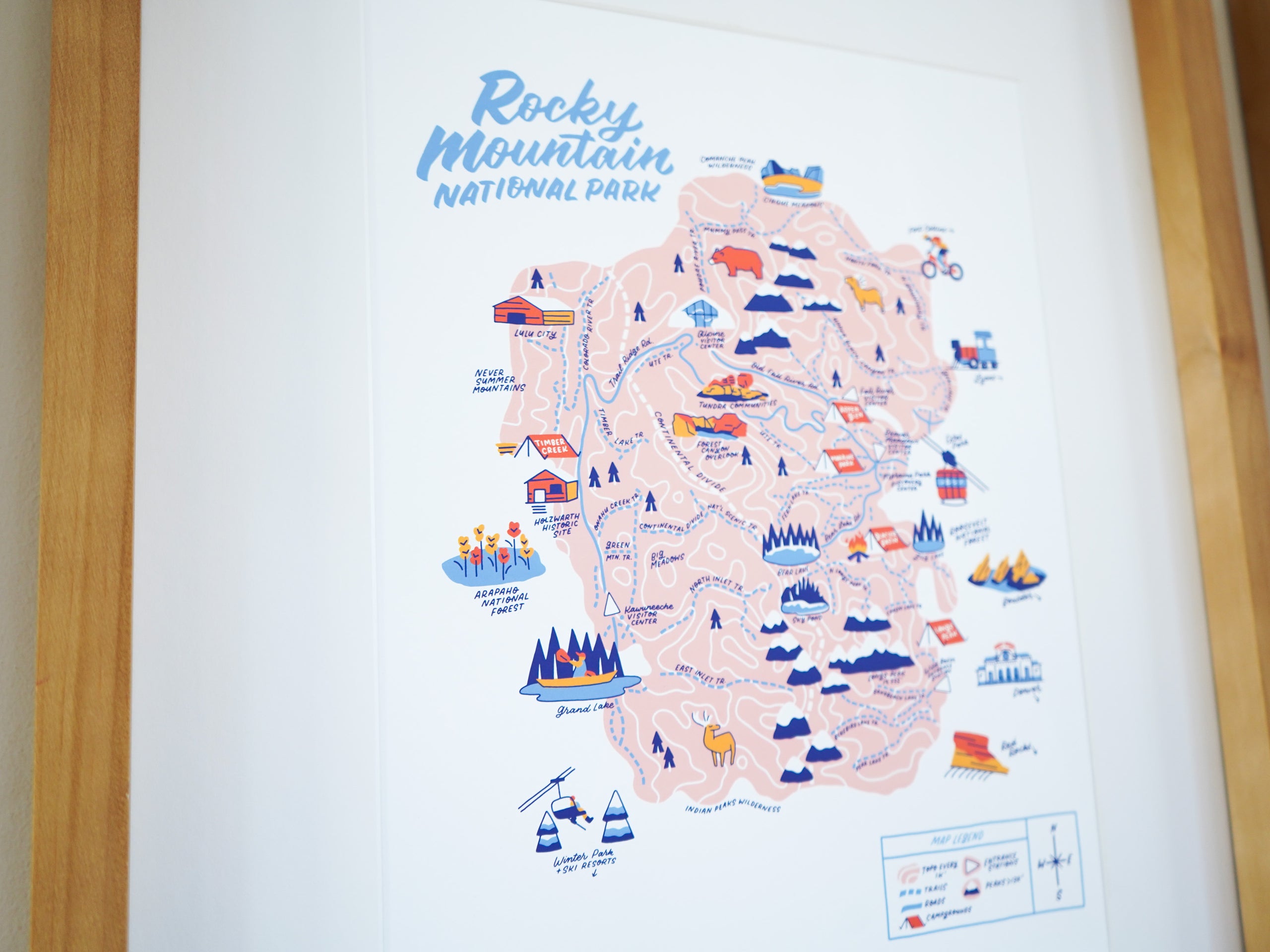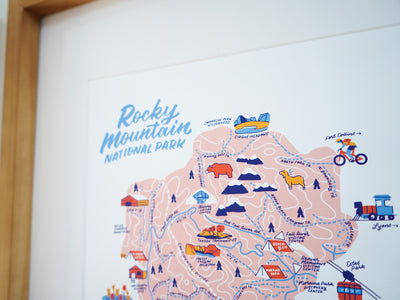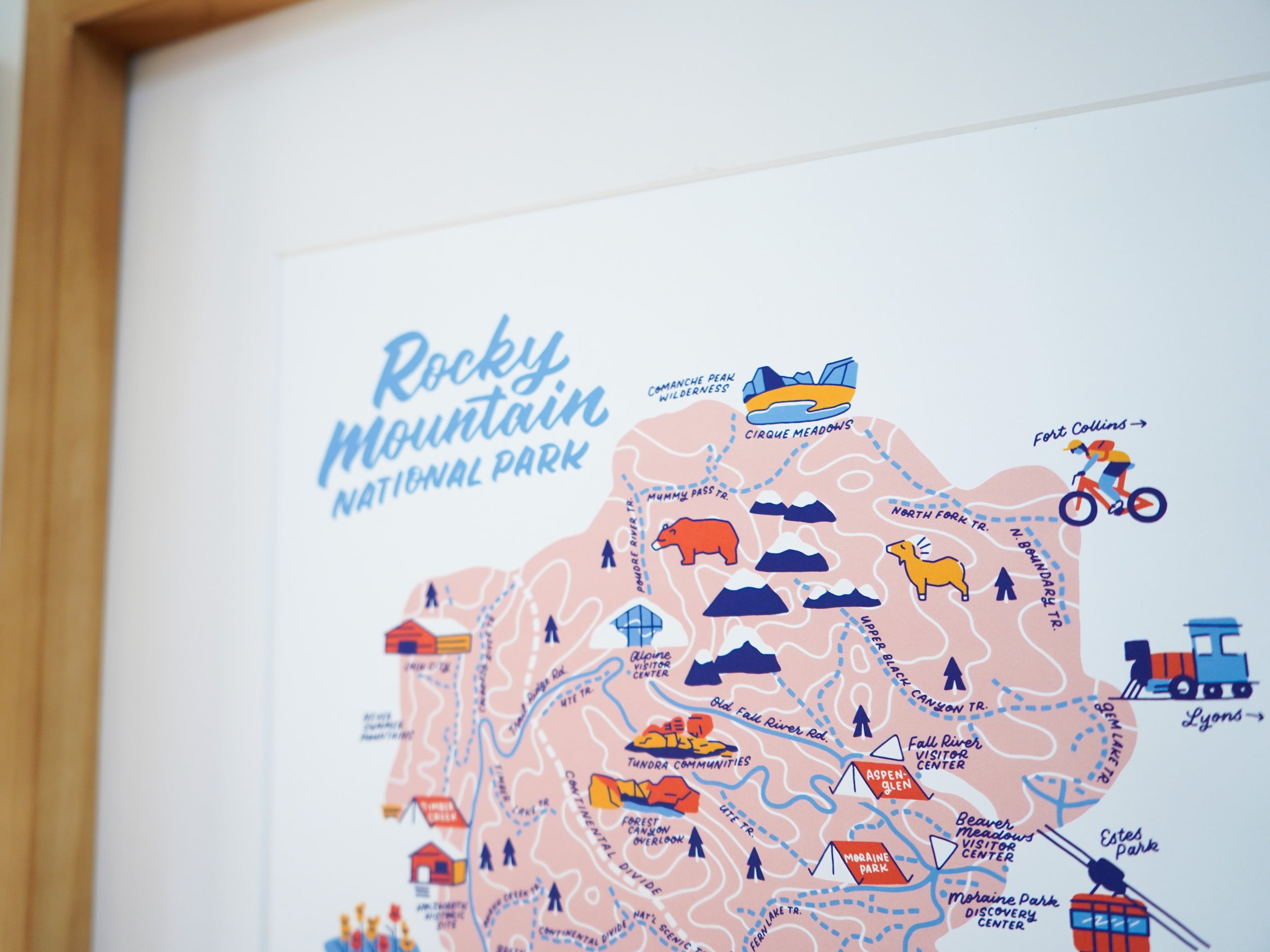 Explore one of the first U.S. National Parks with this hand-drawn, hand-illustrated 5-color print. Features accurate topographic lines (every 1000′), all 5 in-park campgrounds, park entrances, some notable points of interest, and the Continental Divide.
Printed on 19pt Savoy Cotton archival paper. Shipped with plastic-free sustainable packaging. Frame not included.